100 Years Tradition & Innovation
1921 – 2021
In 1921, Hidenobu Yoshikawa founded a metal foundry, Takara Chuzo, in Osaka, Japan. Since then, over 100 years, our heart has been beating in the casting manufacture. It is our basis - historically and in our treatment centers. Our accompanying legacy, the strong functional and technical focus, still lives today in all of our Belmont products and has long been supplemented with the traditional Japanese aesthetic. The stability of our products is reflected in the stability of our family corporate culture. Here we always find the ideal balance between tradition and innovation - then as now.
Part of our Japanese tradition is the high caring ethos in our actions. We will keep this in the future. We continue to invest a lot of time and know-how in the technical and functional optimization of our products - and in our service. Furthermore, we listen and learn from the current requirements. Standing still is not an option for us. We carry our Japanese values ​​and our products into the world - for you.
Our goal is and remains a healthy, beautiful life!
Our production is still strongly influenced by the manual skills of our employees. Of course, highly developed machines also work for us, but these are also managed by our employees. Join us for a stylish look through our workshop – from the foundry, through production, painting and upholstery – to our upholstery colors.
Over the past 100 years, new areas have been added, and old ones have been consolidated. In our tradition-conscious attitude, we always acted up-to-date and future-oriented. Belmont Dental set and continues to set trends in the dental industry, such as the first silent, electro-hydraulic drive, the pneumatic control elements and the latest with the elegant new EURUS treatment unit.
Takara Belmont's dental division has long been a global player, and the sophisticated technology and sensitive design are now available in 75 countries. Our customers particularly appreciate our exceptional reliability and aesthetics in our products as well as in our service orientation.
The only German location of Takara Company Europe GmbH, or Belmont Dental for short, has been in Frankfurt am Main since 1969. In our exclusive showroom, the innovative dental treatment units are perfectly staged in a blue glass cuboid so that you can experience functions, colors and materials in a binding way. In addition, technician training courses and further training opportunities for depot employees take place in our premises.
The German Belmont Dental is headed by Hideki Mizuno (Japanese, English). And if you want to ask questions to sales or marketing, Andreas Wilpert (German, English) is your contact.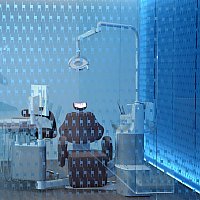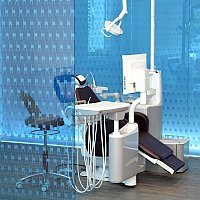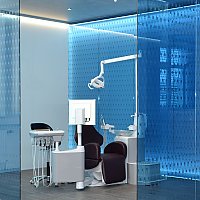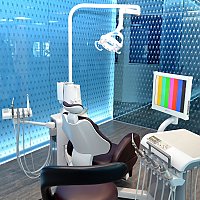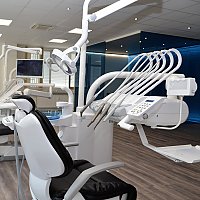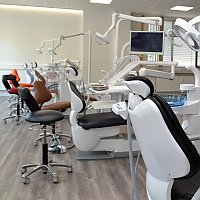 "Helping people fulfill their wish to stay beautiful and healthy by providing superior products and services is the Takara Belmont corporate goal."
Hidetaka Yoshikawa, Takara Belmont Chairman & CEO